RMT Music Therapist, Outreach Service
020 8744 8097
musictherapy@richmondmusictrust.org.uk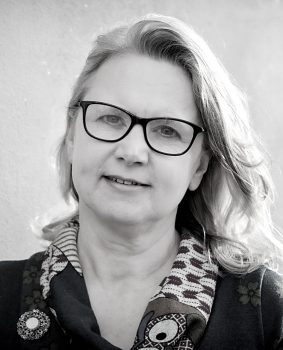 Cathy is an experienced HCPC-registered Music Psychotherapist having obtained her M.A in Music Therapy from Anglia Ruskin University in 2002.  During her career she maintained her own freelance practice in addition to work with the Richmond Music Trust and other organisations, offering specialist therapeutic support to adults and children with a wide range of needs within many educational and care settings.  She has presented widely about her work, both in the UK and abroad, and also had a variety of teaching and supervisory roles.  She is the co-author of Music Therapy in Mental Health Settings (in the British Journal of Music Therapy 2011) and of a chapter about skills sharing (in Intercultural Arts Therapies Research 2016).  She continues to offer clinical supervision to music and arts therapists.
Cathy's special interest is in the interface between the non-verbal and verbal realms of human experience.   To this end, she has undertaken specialist training in arts psychotherapy.   She has an Advanced Diploma in the Therapeutic Arts from the Institute for the Arts in Therapy and Education and is a Fellow of the Association for Music and Imagery.   She is also a UKCP-registered Integrative Psychotherapist, having obtained an MSc and Clinical Diploma from the Metanoia Institute, London.
Cathy presently combines work with the Richmond Music Trust with her psychotherapy work, both for the Psychology Sussex in Hove, East Sussex and her own private practice.   Her work with young people and adults is trauma-informed and from an ethical perspective of inclusive, non-oppressive practice.   All her work is underpinned by the ethical standards set out by the HCPC and UKCP governing bodies.
In her spare time, Cathy has wide-ranging interests around health and wellbeing.   She is a musician in various guises, singing with local choirs and playing the piano.