Head of Music Therapy
020 8744 8097
andreasr@richmondmusictrust.org.uk
0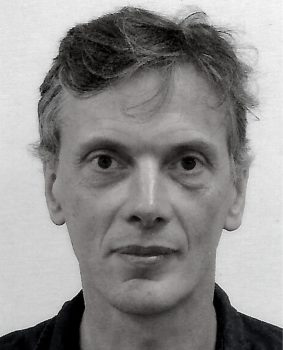 Andreas is a classically trained musician, playing violin and piano. He has a wealth of experience, having worked for 35+ years, in health, education and social care settings. He originally trained in Social Pedagogy/Social Work in Germany before undertaking a postgraduate Diploma in Music Therapy at the University of Roehampton, London. After several years of clinical practice within the NHS and the independent sector, he furthered his studies by undertaking the MA programme at the University of West England, focussing on research and evaluation.  In his clinical practice he uses a wide array of other instruments, as well as singing.
Andreas has practised as a Music Therapist since 1998, working in a variety of NHS settings with adults with mental health problems, such as psychosis, depression, anxiety disorder and personality disorder, as well as in settings for adults with dementia and adults with learning disabilities and challenging behaviour. Andreas has also extensive experience of working in paediatric / educational settings delivering Music Therapy to children with autistic spectrum conditions, developmental conditions and social, emotional and mental health needs.
Andreas leads the Music Therapy service at Richmond Music Trust, which includes all aspects of service delivery and development, including the supervision of Therapists. In his clinical practice at Richmond Music Trust his caseload includes children with a wide range of emotional and developmental needs as well as adults with mental health problems, dementia, acquired brain injuries and learning disabilities. He also works with self-referred adults accessing Music Therapy as a form of emotional support. Andreas is approved as a supervisor by the British Association for Music Therapy (BAMT) and has a diploma in supervision with the Centre of Supervision and Team Development (CSTD). He is also a visiting lecturer on the MA course in Music Therapy at the University of Roehampton.