Wednesday  6-7pm

  (free taster session available)

Richmond Music Trust
7 Briar Road
Twickenham
TW2 6RB
Open to all young people aged 10-18 (Y6-Y13).  All levels welcome.  No previous experience required.


Email us

with any questions
£7.50 per student per week (invoiced termly)
Apply Now to join us for a free taster session

Meet Jasna Meyer – RMT Choir Leader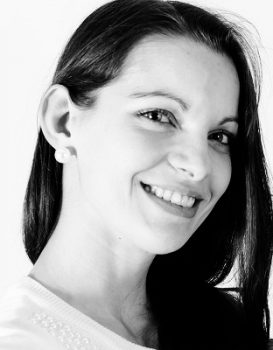 Jasna is a versatile, highly creative and motivated educator and musician, with specific passion for vocal music. With over 20 years of experience working with young musicians, Jasna has performed on stages around the world (The Vatican, China, Russia, USA, Canada, South America, most of Europe) and is no stranger to recording studios as part of a choral ensemble, having recorded across many genres including jazz, gospel, tribal, and pop music.
Currently a music teacher at an outstanding inner London secondary school, Jasna is a passionate advocate for music.  She is a Maribor Music and Ballet graduate with a Masters degree in Music Education (Kingston University) and a PGCE in Secondary Music at UCL (IOE).   Jasna's choral engagements include the BBC Symphony Chorus, the London Philharmonic Choir, Evoke chamber choir, and the Invicta choirs in the UK as well as several high profile European Choirs.
RMT Choir Application
Terms & Conditions
Parents/guardians and pupils are subject to the terms and conditions as laid down by the Richmond Music Trust as detailed below, and agree to abide by these terms and conditions. The Trustees of the Trust reserve the right to alter the terms and conditions if necessary.
The Trust reserves the right to change teaching personnel and venue where necessary and to notify parents of changes where possible.
Excluding Trial Sessions, payment for membership of activities is required termly in advance. The invoice must be settled within 14 days to ensure membership. Failure to pay the invoice will automatically cancel the membership.
When a member of our teaching staff is absent, every effort will be made to ensure that the missed session is made up. In some circumstances, the session may be made up the following term. The Trust is only liable for activities missed as a result of the absence of a Trust teacher.
The Trust reserves the right to discontinue activity where a pupil's behaviour is unsatisfactory.