Briar Road Twickenham
We offer individual and group music therapy sessions throughout the week, 9.30-7pm, Mondays-Saturdays. Our music therapy room has a wide variety of musical instruments and electronic equipment available, for clients with a broad range of needs, abilities and musical interests. Parents, carers and supporting staff can stay in our comfortable waiting area, and there is full access for wheelchair users. The centre is easily reached by public transport or by car from surrounding areas, with parking facilities onsite and nearby.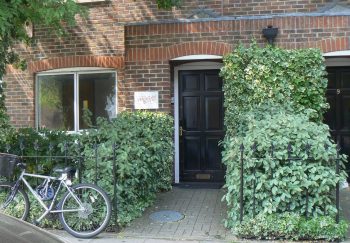 7 Briar Road
Twickenham
TW2 6RB
Music Therapy Office 020 8744 8097
Main Office 020 8538 3866
Car
Briar Road is just off the Staines Road near Twickenham Green.  There is free parking on Briar Road and we have further parking to the rear of the building.  Please park in spaces marked '7'.
Bus
Routes H22, 110, 490, 267, 281, 290 and R70 all stop nearby.
Train
Nearby stations include Strawberry Hill, Fulwell and Twickenham mainline.
Tube
Nearest tubes include Richmond (district line) and Hounslow East (piccadilly line).  You will need to transfer to train or bus to complete your journey to Briar Road.


The Hook Centre Kingston
In partnership with Kingston Music Service we also offer music therapy sessions in a well-equipped music studio at the Hook Centre, on Tuesdays, Thursdays and Fridays, 10.30 – 6.30pm. The Hook Centre is a vibrant and welcoming community centre, housing a library, café and meeting rooms for a range of community activities. Located at the Hook roundabout in Chessington, it can easily be reached by car and local buses.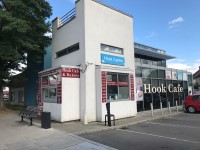 The Hook Centre
Hook Road
Chessington
KT9 1EJ
Car
Pay and display parking at the front of the building and free parking on some of the surrounding residential roads (including Rhodrons Avenue, Meadow Way, Sherborne Road and by Tesco).
Bus
Routes 71, K2, K4, 465 and 467 all stop nearby.
The Music Therapy Studio is upstairs in the centre, accessible via the lift or stairs.  Please wait in the upper foyer, by the sofa and at your session time, you will be invited into the Studio.  Toilets are located on the ground floor andthe upper foyer (disabled toilets available on both levels).  As a multi-purpose community building, the Hook Centre offers many facilities including a library, café and a community hall.
To enquire about services, email musictherapy@richmondmusictrust.org.uk or call 020 8744 8097.