RMT Music Therapist, Outreach Service
020 8744 8097
musictherapy@richmondmusictrust.org.uk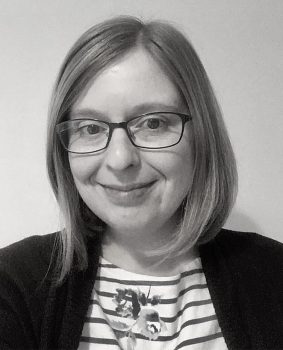 Marion studied Music Therapy at Roehampton University and received the Department of Psychology prize for research upon graduating. Her research project, 'Inner Spirit', was later published in the British Journal of Music Therapy and she has also been invited to contribute as a peer reviewer for other journals.  Marion has worked as a therapist for nearly 10 years and joined the Richmond Music Trust in 2012, working with a diverse portfolio of clients. She has also worked in schools, care homes, hospices and in elderly adult mental health, both privately and for the NHS.
Marion has worked with a wide range of clients, but her clinical specialisms are working with primary age children with emotional/behavioural difficulties, ASD and learning disabilities and in elderly adult mental health (dementia, depression and other complex mental health conditions).  She has trained in Song-Writing as therapy, Intergenerational practice and music education in schools.  She has also contributed to trainings for care staff and students in making music with dementia sufferers and enjoys working with children and young people to further inform them about dementia, its effects and the value of music-making in care settings.
Marion studied Music and Drama at the University of Birmingham and trained in vocal performance at the Birmingham Conservatoire.  She continues to teach singing and perform with the Mosaic Chamber Choir in Woking, as well as filling the role of Musical Director for a local children's choir.